Executive Bios
More About Our Team's Background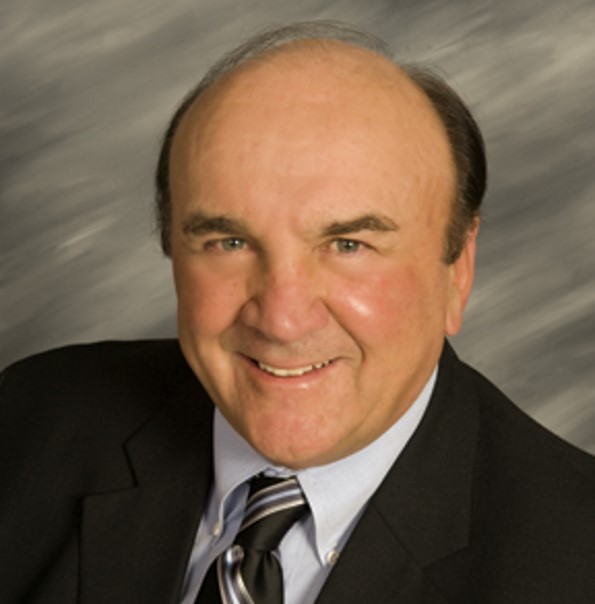 More About Dan Gatti
Dan Gatti has served as CEO of three Silicon Valley technology companies and serves as Vice Chair and mentor on the Chairmen's Roundtable providing pro-bono services to companies in San Diego. Mr. Gatti serves as Executive Director of  the Big Data IoT Forum  and Executive Director Health Cloud Solutions, a forum for cloud-based solutions.. Mr. Gatti serves as an Adjunct Professor at San Diego State University Graduate Program in Homeland Security.
Mr. Gatti was President and CEO of OnSite Systems selling wireless backhaul solutions, located in Santa Clara, CA. Prior to OnSite, Mr. Gatti was President and CEO of BigBangwidth selling network solutions. Mr. Gatti was President and CEO of MAYAN Networks, providing optical switches to the service provider market.
Mr. Gatti was the Vice President and General Manager of 3Com's Network Service Provider Division, responsible for Internetworking products and solutions for the telecommunications industry. 3Com acquired Primary Access, a successful venture company in Remote Access products, where Mr. Gatti was Vice President of Worldwide Sales.
Previous positions include President of Aptec Computer Systems providing high performance solutions, Vice President of Marketing at Amdahl and Vice President Product Management at GTE. He also held sales and marketing management positions at IBM's Data Processing business for 15 years.
Mr. Gatti has a BA from Fairfield University and completed the executive MBA program at the Harvard Advanced Business School.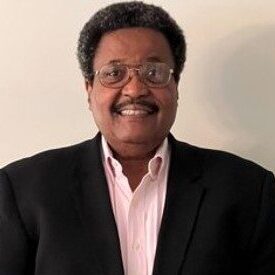 More About George Martin
George Martin is a very involved and committed executive who has more than 50+ years of business and community experience both on the local, national, and international levels.
 Mr. Martin serves as Chairman and CEO of Veteran Contact Center, providing employment for veterans and disabled veterans as call center agents. Mr. Martin is also Chairman of HST,a Black owned, disabled veteran business providing installation and management of smart city utility infrastructure. Mr. Martin also serves as Chairman of the Urban League of Morris County.
 Previous, Mr. Martin, was Chief Operations Officer, of The Omega Nexus Group,, Executive Vice President, Dun & Bradstreet, Vice President Business Development , AT&T and served in executive marketing positions at IBM. Mr. Martin is an outstanding member of his community where he has worked with YMCA's, Education Coalition groups and is a Deacon in his church serving as the Chairman of the Millennium Committee, Financial Literacy Committee and Strategic Planning.
 Mr. Martin received his BA from California University and MBA from the University of Pittsburgh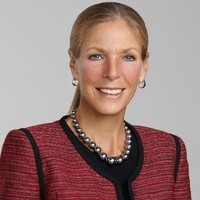 More About Ginny Beneke
Ginny has held executive positions as CEO, President/GM, and CMO in the technology and education industries where she has spearheaded many successful endeavors.  Her expertise has vitalized growth and profitability for both mature and emerging organizations serving the enterprise, consumer, and central site markets.  She has spent half of her career with top fortune 100 companies, AT&T, Exxon, and the Xerox Corporation, and the other half with medium-size and start-up organizations.
At AT&T, Ms. Beneke headed up the Network Access business unit where she had overall operational and P&L responsibility for five lines of business on a global basis.  During her tenure she increased revenues and profits by streamlining processes, focusing on emerging and innovative technology opportunities, establishing partnerships, and expanding into new markets, both nationally and abroad.  As part of these initiatives, she spearheaded her business unit's entry into the retail market and led three of AT&T/Lucent's successful new business endeavors.
Most recently, Ms. Beneke was CEO of an education services organization where she stabilized company operations and established a plan for growth and success.  Prior to that she was VP of Operations and Marketing and then Vice Chancellor/President/CMO at the National University System. She ran operations for 29 campus locations, headed up online endeavors, and oversaw all marketing activities for nine NU System entities.  Added to Ms. Beneke's oversight was taking on the president role at the National University Golf Academy.  Her contributions generated organization vision, scalable operations, growth, and financial success.  She was also the General Manager for GreatCall, the maker of the Jitterbug smartphone.
She currently participates on boards and runs a consulting practice supporting leadership personnel and company owners.  She also serves as chair for the Chairmen's Roundtable, an organization that mentors San Diego CEOs to meet and exceed their professional objectives.
Ms. Beneke received her B.A. in Business Administration/Economics from Bowling Green State University and an M.B.A. in Marketing from George Washington University.  She also completed an Executive Management Program at the Wharton School of Business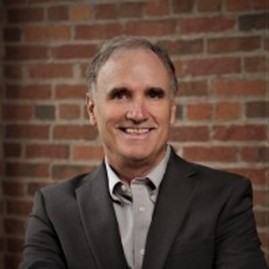 More About Dave Bellandi
Mr. Bellandi is a proven executive with experience from CHI (Catholic Health Initiatives), Hewlett-Packard, Agilent, Front Range Solutions (Goldmine) and MAYAN Networks as well as his own consulting company. Recently, Dave has focused heavily on the Healthcare sector, bringing his leadership and technology expertise to the development of innovative programs, innovation, and services at CHI.
Dave started his career in R&D and has Management and Executive positions in Sales, Marketing, System Engineering and Program Management. Dave has also run his own consulting business managing up to twenty consultants to deliver world-class solutions to a variety of pressing customer needs.
Dave was the Sales & Marketing VP at Immunix, a startup in the security appliance space. As VP of Worldwide Marketing at Front Range Solutions, Dave put in place CRM software and processes to automate many aspects of the sales and marketing activities. Previously, as the VP of Corporate Marketing for MAYAN Networks, he started a marketing organization from the ground up for an emerging startup in the optical networking space. Before contributing to these startup companies, Dave enjoyed a long technical career at Hewlett-Packard, where he contributed to all aspects of technical marketing, including field marketing, product marketing, market development, new business development, multi-divisional marketing, and outbound and corporate marketing.
Dave has a BSEE and MSEE for the University of California Berkeley.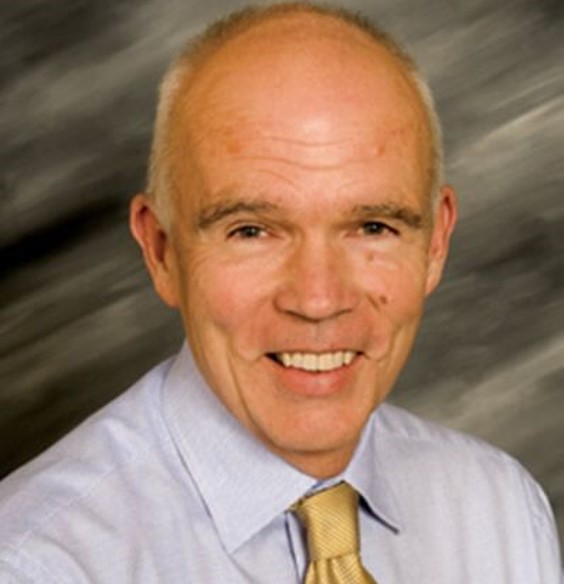 More About Kevin McGrath
Kevin is focused on all aspects of Mobile, Cloud and Big Data applications. Depending on the application, there are numerous considerations for market penetration and how to implement the most cost effective and energy efficient solutions.
Previously, Mr. McGrath  was Vice President of Complex Systems for Verari Technologies with over 30 years of experience in leading engineering organizations focused on creating innovative products for information technology markets.
Prior to joining Verari Technologies, Mr. McGrath held various management positions at EMC and Legato Systems including Vice President of Engineering for High Availability products as well as roles in Business Development and Product Management. Before joining Legato, Mr. McGrath held the position of Vice President and Chief Technology Officer at BMC Software where he led in the formation of the Storage Products business unit and led the development of the architecture strategy and product strategy for storage management software solutions.
Previous to BMC Software, Mr. McGrath held executive positions in Engineering and Marketing organizations at Amdahl Corporation during an 18 year tenure. During this period, the company grew from $100 Million in revenue to $3 Billion, where Mr. McGrath held positions that were instrumental to creating this success, including Vice President of Systems Architecture.
Mr. McGrath graduated from the University of Pittsburg where he studied Engineering and Computer Science.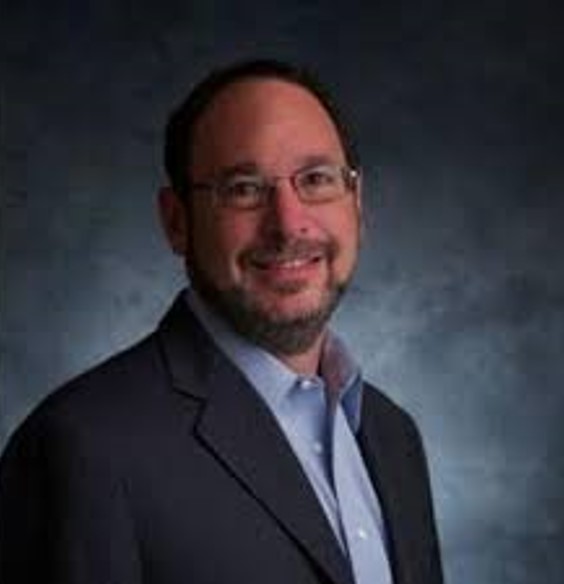 More About George Symons
George brings over 20 years of IT infrastructure experience and most recently was CEO of Gridstore, a hyper-converged infrastructure purpose-built for Microsoft workloads. Mr. Symons previously served as Chief Strategy Officer at Nexsan, a leader in hybrid, data archiving and SAN storage,  resulting in its acquisition by Imation. Prior to Nexan, Mr. Symon was COO of Xiotech, CEO of EvoStor, CEO of Yosemite Technologies and CTO of EMC Information Management. Mr. Symon was CTO and VP of Development and Product Management at Legato.
Mr. Symon also held senior positions at FullTime Software, Software Research, PROCASE Corporation and Sun Microsystems.
Mr. Symon has BS in Computer Science and Management from UCSD and an MBA from UCLA.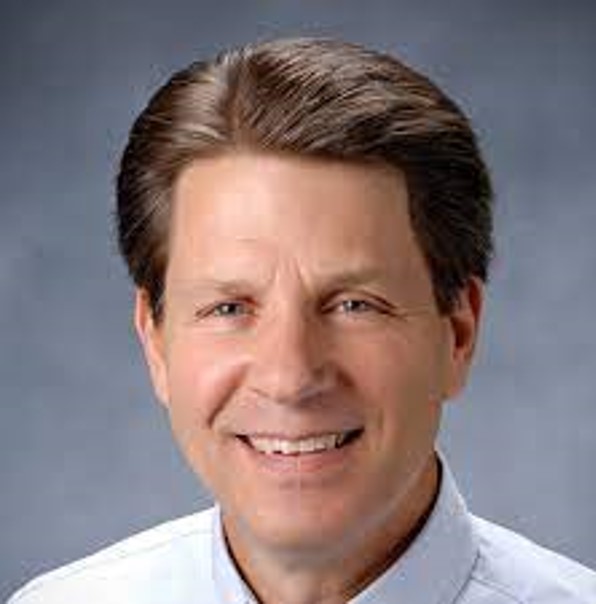 More About John Tingleff
John is a trusted finance executive with broad early-stage company experience including executive, financial and operational management, venture capital investing, and troubled company situations.
John has a proven record in managing transaction-intensive environments:
-Closed over $250 million in early stage company financing.
-Venture capital, loans strategic investors and convertible debt.
-Acquired companies  and product lines; sold companies; licensed IP.
-Managed major vendor contracts and outsourced manufacturing.
-Negotiated major customer contracts and license agreements.
-Restructured several hundred million dollars in private company balance sheets.
– Developed business, operating and finance plans.
– Responsible for Accounting, HR, IT and Administrative functions.
Mr. Tingleff  has served as CFO and interim CFO for many Silicon Valley start-up companies. Mr. Tingleff has a BA and MA in Economics from San Francisco State  University.
More About Neil Starling
Neal Starling,  Energy Industry Advisor
Neal is the CEO of  Enveniam. Mr. Starling has more than 25 years of leadership experience in the power, electronics and lighting business. Prior to joining Enveniam, Mr. Starling was Executive Vice President of ClearEdge Power, a privately held company that delivers clean independent energy through distributed fuel cell technology. Mr. Starling managed the Electrical Distribution Channel for TE Connectivity, a $12 billion global company in the energy, consumer electronics, healthcare, automotive, aerospace and communications industries. Mr. Starling has also held senior sales, marketing and general management roles for Emerson, Edison International and Entergy.
Mr. Starling is a graduate of Troy University with a BS in Business Administration and Marketing, and the Executive programs at University of Michigan and Wharton Management, Washington University, St Louis Business School.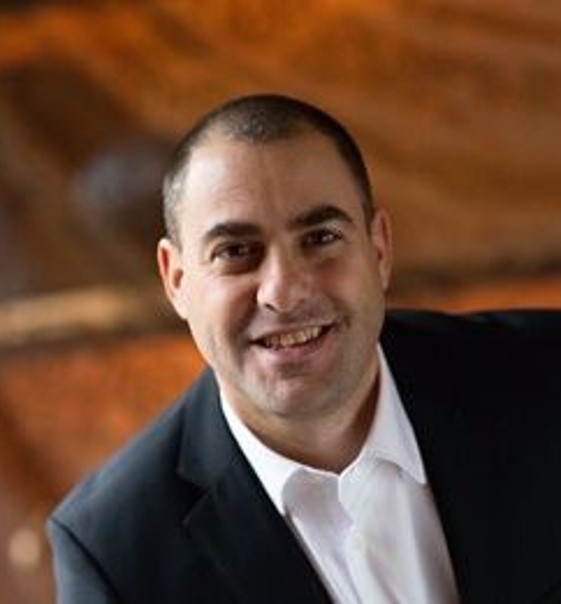 More About Harlen Matles
Dr. Harlan Matles is an Internal Medicine physician and owner of MD2 Menlo Park. MD2 physicians are universally known as the finest in their field and are considered game-changers. Whereas most physicians struggle to manage thousands of patients, MD2 chooses to dedicate their practices to just 50 families, providing extraordinary and truly personal care.
Harlan is a physician advisor to Fantex, a company that is building a next generation, non correlative strategy focused on the business of sports .
Harlan is also an advisor to WellnessFX™, a breakthrough web-based service that empowers individuals to understand and improve their health in a personalized and engaging way, with direct access to advanced biomarkers to measure your blood draw.
Harlan obtained his Bachelors of Science degree from the University Washington and received his Medical Doctorate degree from Georgetown University School of Medicine. Dr. Matles completed his post-doctoral internship and residency training at Stanford University Hospital and Clinics.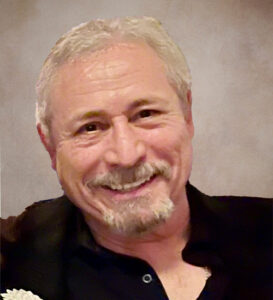 More About John Glass
As a global C-Level marketing executive with expertise spanning B2B technology markets worldwide, John has held leadership roles in multiple companies.
Most recently, this involved restructuring the global marketing team and organization for an international provider of managed video/media transport and processing solutions, integrating two acquired companies, then rebranding and positioning the new entity. John's high-tech marketing expertise includes telecom, broadcast, software, IP and video networking, compression, and cloud computing. He also:
Partnered on executive teams that executed three successful turnarounds.
Co-founded a start-up company, growing in 4 years from 5 to 200+ people and 2 locations. He helped raise over $75M in VC funding.
Introduced to market 100+ technology products (many award-winning).
Inspirational and engaging leader, skilled in managing teams of 250+ people across multiple continents and cultures.
General Manager of 2 divisions of Fortune 500s, leading one to achieve benchmark-setting P&L margins.
Successful military leader and officer in a highly technical profession of space and communications systems.
John has rare expertise across all facets of strategic and tactical B2B marketing and planning, product development/management, and sales/business development within dynamic technology markets worldwide.
John has an MBA from Western New England University and a Bachelor of Arts in Economics from Washington State University, where he played D1 football. John also served in the United States Air Force Reserves as Space Command Program Manager on Advanced Satellite Systems. John lives with his wife, Heidi, in Camarillo, CA.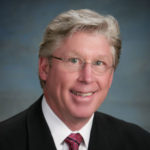 More About Mike Wall
Mike is a seasoned CEO with extensive storage industry experience. Proven track record in selling venture-backed companies. Currently, Chairman at Verge.io, provider of the world's most advanced virtual data center software. Accomplishments: Sold Belgium-based Amplidata to Western Digital, generating high returns (8X) for VC backers. Sold Atempo to ASG five months after transitioning from Director to CEO. Mike has extensive board experience in venture backed companies.
As CEO of DICOM Grid, raised new capital and closed numerous large healthcare systems. DG is a cloud-based SaaS platform for medical imaging. Previously, as General Manager of Intel's Storage Group, grew revenue from zero to $500M annual run rate. Led financial turn around of Intel's Supercomputer Systems business and grew revenue to >$100M.
Mike has a MS Economics and Management Sciences Stony Brook University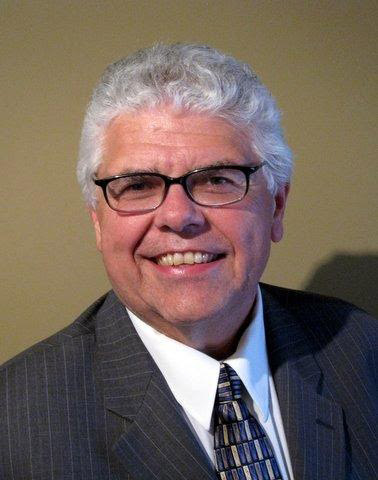 More About Dale Botting
Dale Botting is the CEO of Botting Leadership Inc. Dale specializes in Executive and Business Coaching, Leadership Development, Governance Reform, Social Enterprise, and Strategy Thinking. The client list of Botting Leadership Inc. includes all business sectors – as well as Universities, Research Institutes, First Nations organizations, industry associations, small and medium-sized corporations, and multi-national firms.  Dale has also worked with several Dean's Offices, and several Associate Deans at the University of Saskatchewan. 
Dale continues to work with the Tribal Chief and the seven First Nation Chiefs of the Saskatoon Tribal Council (STC). Dale has been their lead Strategist and Governance Advisor on a major rewrite of their Tribal Constitution. Dale continues to assist the STC and its seven Member Nations in the capacity building of their Strategic Planning, Leadership Competencies, and ongoing Governance. 
Dale continues to be a "hands-on" Coach and Mentor to an ongoing list of other business owners and non-profit executives. His greatest passion is to Ignite the Strategic Thinking of Leaders. Dale also enjoys delivering numerous Leadership Workshops and Training Seminars – on both "hard" and "soft" skills – to improve Business Acumen and Executive Leadership.  Dale delivers keynote presentations, half-day and full-day workshops, "Leadership Bootcamps", and "Corporate Leadership Academies".  In March of 2021, Dale was inducted into the first global Cohort to be honored with "Master Coach Designation", under the new PBCA Global and USA community of professional business coaches.
Previously, Dale was CEO of the Saskatchewan Association of Rehabilitation Centres (SARC) and SARCAN Recycling, it's a wholly owned subsidiary and largest environmental recycling company in Western Canada.
Prior, Dale was CEO of the Saskatoon Regional Economic Development Authority (SREDA Inc.) – which continues to be one of the most admired, industry-lead, and independently financed economic development organizations in all Canada.
Prior, Dale then became President and CEO of STEP (the Saskatchewan Trade and Export Partnership). STEP continues to function as a unique "business consortium" of over 400 firms, with the company offering global market intelligence, export sales and networking, trade finance, and international trade promotion.
Dale ended his full-time role in organizational leadership by accepting an appointment as Deputy Minister of the Saskatchewan Ministry of Enterprise and Innovation and as the founding CEO and "architect" of both Enterprise Saskatchewan and Innovation Saskatchewan.  Both agencies were unique models for economic development in Canada. 
Dale's foundational background includes three separate undergraduate degrees all in the Sciences – each with Highest Distinction – in Ecology/Biology, Biogeography, and Education (Science Teaching) all received from the University of Saskatchewan (U of S). His graduate studies were in Lake Recreational Planning and Aquatic Ecology – at the University of Saskatchewan and University of Calgary, Faculty of Environmental Design.