the gatti group
business development
business development
How We Help Improve Effectiveness of Business Development Managers
The Gatti Group is affiliated with numerous organizations both domestically and internationally. Partners have been key executives in companies ranging from multinationals to start-ups and can open doors in most customer situations. Each Gatti Group partner has unique relationships with customers across a wide market segment and knows top executives in potential strategic partners. The Gatti Group has worked with Channel Partners and Distributors across industry segments and can help connect VARS with your business to maximize sales.
Business-development focuses on implementation of the strategic business plan through equity financing, acquisition/divestiture of technologies, products, and companies, plus the establishment of strategic partnerships where appropriate.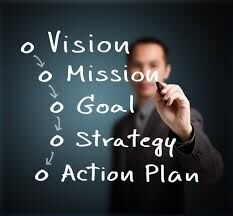 Details
Business Development Managers
techniques
The Gatti Group can place interim business development managers responsible for a number of techniques focused on attracting new customers and penetrating existing markets. Techniques used include:
assessment of marketing opportunities and target markets.
intelligence gathering on customers and competitors.
generating leads for potential sales.
advising on, drafting, and enforcing sales policies and processes.
follow-up sales activity.
formal proposal and presentation management.
account planning and performance monitoring.
proposition development and campaign development.
roles
Business-development roles may have one of two modes:
sales-oriented (client-facing); or
an operational function to support sales.
In a sales role, business development managers concentrate on developing strategic-channel relationships and general sales. Small to medium-sized companies engage the Gatti Group to start the "Go to Market" model and generate first sales.
For larger and well-established companies, especially in technology-related industries, business development managers set up and manage strategic relationships and alliances with other, third-party companies. In these instances, the companies may leverage each other's expertise, technologies, or other intellectual property to expand their capacities for identifying, researching, analyzing, and bringing to market new businesses and new products.